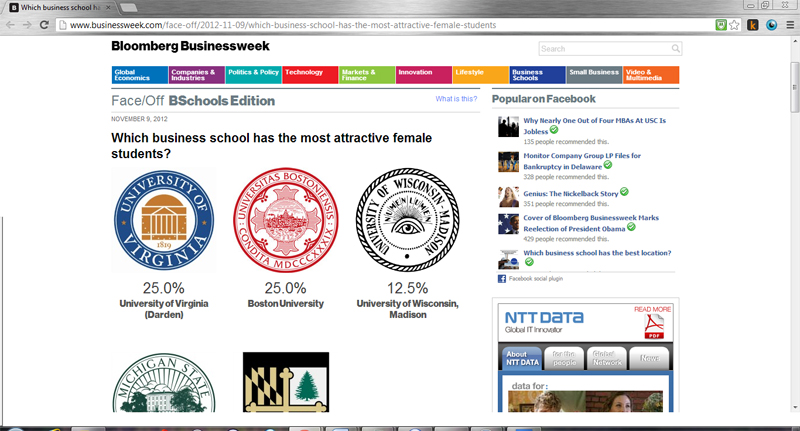 I feel sorry for men sometimes. They try and persuade women that they are modern, forward thinking people who do not treat women purely as eye candy and who don't judge women just on a subjective value of beauty and then a supposedly grown up business magazine pulls an adolescent stunt like this. Bad and all as it is for women, it reduces men down to making decisions about business school based on the quotient of available beautiful women. I know most men are brighter than that.
Meanwhile, Harvard Business Review is writing a piece on the progress women have made in the workplace in the last 40 years.
ETA – 11 November – Business Week pulled this from their website. There's a still a reference to it on their FaceBook admittedly but it looks as though a certain amount of of outrage got through.