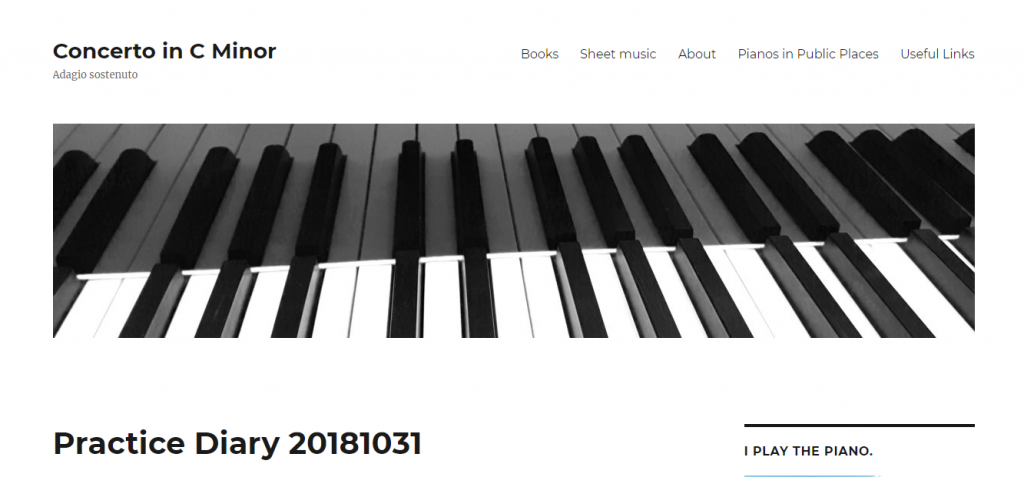 I set up a new blog during the week – it isn't like I have the time to maintain a load of content across several sites – but I also see the risk of flooding this site with a lot of things I wanted to write about which are more for my own self indulgence more than anything. Pianos in other words.
The site is here. There, I will ramble on about pianos, practising the piano, books I have read about practising the piano, music, sheet music, youtube videos of interest, concerts and things that annoy me on youtube and Facebook piano groups. You may find it interesting if you are interested in pianos. Otherwise, possibly not.
I've also thought about spinning off the art stuff but as there are background things around photo posting site changes and hosting of imagines, I will leave that for the time being.